Underwater cities off Cuba part of lost Atlantis

Skepticism and Science are defeated

Videos with images of the underwater cities discovered off Cuba, consisting of Pyramids, Cubic structures, Domes, Metallic structures, and Roads, 2000 feet under the sea-


Part 2-


The World's Mysterious Places-



Edgar Cayce on Atlantis
Mysterious Places: Atlantis (Morgana's Observatory)

Article about Plato's description
The Cycle of Time

"Brushing Off the Enshrouding Dust": The Ancient Atlantic Continent
http://www.pureinsight.org/node/5437

The Ancient Hebrew Kabbalistic and Magic Alphabets
Kabbalah

"Its figures are supposedly derived from the constellations. Advanced students of occult philosophy will come upon many valuable documents in which these figures are used. Under each letter of the first alphabet above is its equivalent in English. Above each letter of the other three alphabets is its Hebrew letter equivalent."

Tarot and Hebrew Alphabet are both 22 parts + the name of god YHVH. Greek and even English could be more distantly related, english alphabet is 26 parts. Tarot is where heiryoglyphs come from
Tarot - Crystalinks


40,000 year old footprints in mexico cause evolutionists to scramble to make desperate and irrational exuses.
Mexican Footprints

lol! "evolutionists unhappy with results!" Notice how they claim, "it must be either a whole magnitude wrong and they must be way older, or they're not footprints at all then probably, or this or that excuse, but it can't be what the dating methods indicated!" Lol @ scrambling to make excuses and reinterpret things
http://www.answersin..._footprints.asp


There are over 100 submarine plateaus and ridges scattered throughout the oceans, dotted with islands, and many may be submerged continental fragments that have not been completely 'oceanized', as suggested by 'anomalously' thick crust and finds of 'impossibly' ancient continental rocks.
http://www.bibliotec...nd/easter04.htm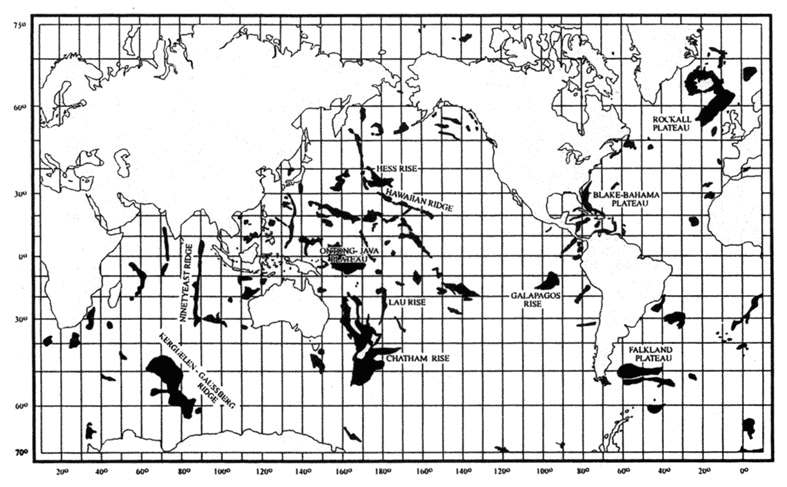 More potential lost continents-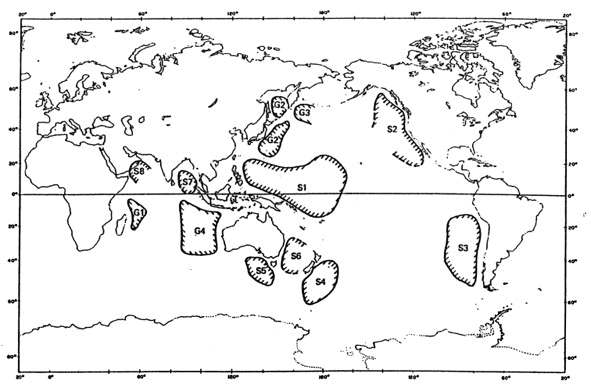 Ice Age civilizations destroyed, as well as massive extinctions of animal species, such as the Wooly Mamoth, Wooly Rhino, and Sabretooth Tiger-


Earth changes, we know the exact dates
The Official Graham Hancock Website: Underworld
NASA GISS: Science Briefs: Sea Level Rise, After the Ice Melted and Today
Geotimes - June 2002 - Glacial Mystery
The rate of sea level rise slowed between 14,000 and 12,000 years ago during the Younger Dryas cold period and was succeeded by another surge, "meltwater pulse 1B", 11,500-11,000 years ago, when sea level may have jumped by 28 m according to Fairbanks,

ANTARCTIC ICE SHEET KEY TO SUDDEN SEA LEVEL RISE IN THE PAST
http://eobglossary.g...0203288330.html
"This event happened near the end of the last Ice Age, a period of de-glaciation that lasted from about 21,000 years ago to 12,000 years ago," Clark said. "The average sea level rise during that period was about eight millimeters per year. But during this meltwater pulse there was an extremely rapid disintegration of an ice sheet and sea levels rose much faster than average."

The amount of sea level rise that occurred during a single year of that period, Clark said, is more than the total sea level rise that has occurred in the past 100 years.

The reality is that sea levels rose quite rapidly.


Ice age map, but they forgot Atlantis, anyways we see most of the world was Frozen, and Africa was covered in lakes and water prior to 10,500 BC. In any case most the the habitable lands centered at the equator prior t0 10,500BC are now under water-



Not the best place to be running around throwing spears at animals-



Glaciers before 10.500 BC



Glaciers after 10,500 BC they melted and the earth's tilt axis shifted




The "Bullard" fit should be called the "Bullshit" fit
Sunken continents vs. continental drift
A 'compelling' piece of evidence that all the continents were once united in one large landmass is said to be the fact that they can be fitted together like pieces of a jigsaw puzzle. However, although many reconstructions have been attempted, none are entirely acceptable. In the Bullard et al. computer-generated fit, for example, there are a number of glaring omissions. The whole of Central America and much of southern Mexico -- a region of some 2,100,000 km² -- has been left out because it overlaps South America. The entire West Indian archipelago has also been omitted. In fact, much of the Caribbean is underlain by ancient continental crust, and the total area involved, 300,000 km², overlaps Africa. The Cape Verde Islands-Senegal basin, too, is underlain by ancient continental crust, creating an additional overlap of 800,000 km². Several major submarine structures that appear to be of continental origin are also ignored, including the Faeroe-Iceland-Greenland Ridge, Jan Mayen Ridge, Walvis Ridge, Rio Grande Rise, and the Falkland Plateau.

Map



There is simply no fit. They don't even fit together and its a big lie!



We also see that this area was once the edge of a continent now lost in the Atlantic Ocean. Obviously a continent existed between north and south america in the Atlantic Ocean, Plate tectonics is nonsense

What kind of catacalysm hit the globe so hard that we forgot about a whole continent full of pyramids, civilized and indeginous cultures?
Rumours of Cataclysm

Following Columbus' celebrated landfall in the Bahamas in 1492, Spanish explorers heard stories from the indigenous peoples of the Caribbean and Bahamas that spoke of a flood which had devastated the archipelagos. It was said to have split apart a much larger landmass, killing the inhabitants and leaving the many thousands and islands and cays that remain today. Some of these stories include clues which hint at a much greater catastrophe. One from Tobago speaks of 'the ole moon breaking', while others from Venezuela and the Yucatan allude to a period of darkness, fire falling from the sky and the presence overhead of a fiery snake.
Edited by Immortal4life, 21 January 2013 - 06:03 PM.