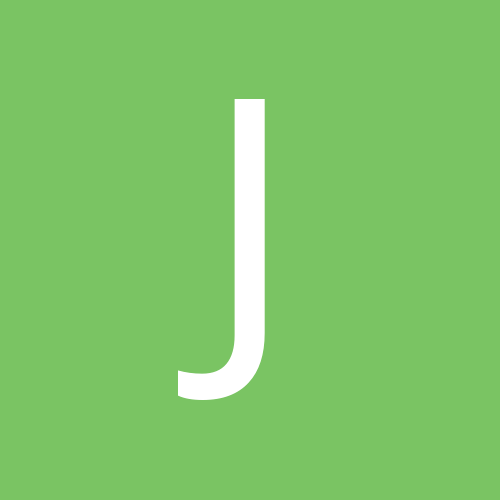 Content count

20

Joined

Last visited
I can agree with that as although I seem to be knocking teachers that's not necessarily the truth...I mean there ARE great teachers both past and present who can help the cause tremendously.......Jesus being one of them...... What I find distasteful is when the teacher becomes more important than his teaching........... Take Jesus....how many have become just name dropping followers? How many have taken his teaching to heart by incorporating them into their lives and completed the circle? This new age stuff is making a whole lot of so called teachers rich who would have been, in Jesus day, mere tax collectors and white dove salesmen.

I had strong Christian ties once myself...even to the point of living on a commune of true believers. What i found was ALL true believers are dillusional........and ALL spiritual teachers tend to promote more delusion ......(just read this forum and see how many teachers/teachings/Ways their are out there.) The Tao is IMO opinion not a religion......it is a deliverance from all religious dogma and magical 'feel good tricks' ....all this STUFF......... Tao is simply living, observing, learning and experiencing........the path far more important than the goal........ So I would say jump on in and live in this world as if it is all you got......knowing in your heart the best is yet to come.............(and as a word of caution..watch for the teacher huksters, they will lengthen the path and turn simplicity around.......cause in the real, natural, every day world it's not so much about shedding ego as it is about loving your neighbor. This is the opportunity for you to bring your religion into reality.......good luck.

imagine a drop of water falling from the sky......it is an individual only for the brief flight........but when it lands in the lake it becomes a part of it.......or when it lands on the soil...it nurishes it.......regardless the single drop of water is gone. You are a raindrop, I am a raindrop....our lives cycle from the cloud to the ground to back to the cloud.......our job is always the same...to nurish anything we come in contact with......

I was drawn to the Tao by the first verse in Tao Te Ching......The Tao that can be told is not the eternal tao......... after 40 years (since returning from military duty in SE Asia) of trying to make sense of life and listening to a zillion teachers willing to show me the Way through drugs/religious doctrine/dogma/practices of all sorts.......I have become satisfied believing there IS no easy fix, nor short cut, nor path other than my own.......and that the long way is in reality the shortest way........ In a world of 'experts' concerning everything else.....it is comforting to realize that nobody who walks this path knows any more than the guy beside him.........because there IS no guy beside him....nor in front leading the way. Some days I feel like shit......some days I feel the oneness.......but everyday I experience something.........and that's all it is for me........experiencing life............. anything else like dropping ego or aligning chakras or raising energy fields (all this 'to-do' stuff) is sort of like putting icing on a cake that would taste better without the sweetness. In my minds eye I can see a group of Taoists discussing the latest Brown's game far easier than discussing the latest 'proven technique' to imortality............just my opinion.

I like him......we like him, but the special interest military/industrial complex hates him......he's toast. Nothing changes until there is finance reform and it doesn't take a zillion dollar to buy the presidency.

To answer my own question I would say sure because as you said......I don't believe either that the state of bliss is a feel good thing.............I believe you can have both feet on the ground.....shedding tears while scrapping dead guys off the road and still be in a state of bliss...............this tip toe through the tulips stuff I don't agree with.

The death to self message?.......I suppose that's the goal........but then if you truly suffered from dementia how would you be able to experience the joys of enlightenment?

Interesting....does living in an enlightened oneness state necessarily equate to bliss?.......... What if a hunter just shot, killed, and gutted the deer who comes around every evening to enjoy your pasture? ......this creates deep sorrow in one who understands the oneness of all things.........actually the more I experience reality the more sorrow I feel as I look around me and see what bondage my human brothers and sisters are under.......nothing blissful about it. Can a truly enlightened individual experience bliss when all around him a war is raging and children are dying?

Maybe not so arrogant as cautious.........I once received the baptism of the Holy Spirit when i was a Christian.....same effect as the kunlun web site teaches........so, I think I'll pass, but our paths may very. :-) As to teachers...on a more serious level I consider everyone I come in contact with to be a teacher except for those wearing the "I'm a teacher sign". .........might work for Karate lessons, but in spiritual life I see no short cuts............so if my questioning seems arrogant it's not meant to appear that way.

-Karen ....My sense is that there's a lesson here, about what exactly is that intimate connection that we're looking for. jj.....I believe that although the drugs were a part of it...they weren't the glue that held things together in my experience.........most heavy narc users seemed to live for the drug and were a different breed altogether. I went into the peace/love thing full bore.......acid was a side issue experiement..... I look back now and see that I was in search of family...something I never had as a kid..........and after an 18 month romp through asia the change (after acid) was tremendous.............. a solo trip through life is doable.......but .............it's lonely

I am constantly picking up stuff from people, the environment etc and it can be a real pain in the ass. Me too.........especially in todays frantic "me" world. I can say that the days I spent in Portland mired in the drug culture were some of the best of my life though...........I miss the comradary of those days.

I for one hold humor in very high regard........... Me too.......seriousness is a bit of a disease IMO.........and I suppose my Tao is a pretty simple one........never really think much about the headier aspect (understand it even less) but I am drawn to Oriental thought......