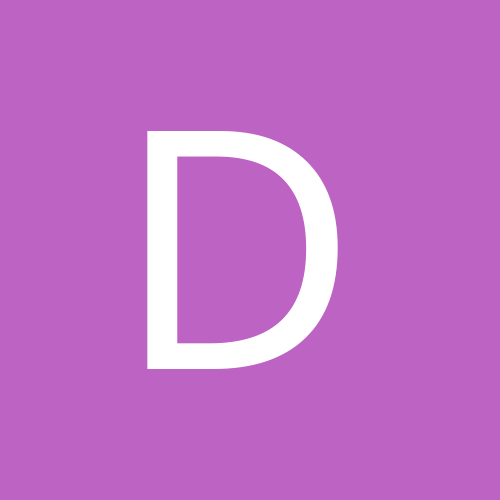 DragonGateNYC
The Dao Bums
Content count

31

Joined

Last visited
Taoist GrandMaster Wang Li Ping will be teaching a ten day intensive in China, starting on the afternoon of Dec. 21st and ending at noon on the 31st. Mr. Richard Liao will be translating. Please email

[email protected]

for complete details. www.dragongate-academy.org Our goal is to build a bridge between Master Wang Liping and everyone interested in Taoism. We wish to benefit all to communicate their experiences during their practice to learn the Taoist Golden Elixir system. We hope the heritage of Dragon Gate shall live on in the new era to enrich lives everywhere.

7

Grandmaster Wang Liping will be holding an Inner Alchemy Intensive from December 21 to 30, 2016 to be held in Hawaii. Please email

[email protected]

for details.

5

Blessed L, We had an enjoyable intensive in Dalian together, April 2011 how is your tree doing? the key is to attend more intensives directly with Master, then we will have undeniable improvement. i was planning to post for December intensive only, after not having time to visit this site for eons. but found your topic interesting, of course. Yes, you are correct, i am enjoying all of Master's intensives very much indeed. thank you and wishing you to make the best progress, always.

Bamboo L! Hope you are doing great; we have to catch up. Yes, it is good of Aurelian to share Master's teachings and best to encourage students to follow with direct study with Master Wang. I find that new students need to understand that without the direct connection to the Master lineage holder, they can only expect to make limited progress; this is a fact. Master is competent to guide students from any distance whereas his students are not at his level of capability. So we all need to profoundly understand that real progress with this lineage is to be made with the Master source. Master's senior students have requested that I include this quote: Students who seriously wish to learn this practice should be aware that this path requires leadership of an experienced mentor who owns the right to the line of tradition - otherwise it is impossible to guarantee the authenticity of the teachings, accuracy and safety of its methods. So yes, it's lovely to open doors for those students who cannot leave the country for direct study, enabling them to build a preparatory foundation for this practice. Students will find it easy to like Aurelian as he is articulate, intelligent and good energy.

HI Aurelian, we just completed an awesome advanced intensive together very recently with Grandmaster Wang Liping! So you will be holding intensives in the UK as I hold intensives in the US. This is very exciting as we are helping to share Master's teachings, My role is to help to open doors for new students who plan to study with Master Wang but currently cannot leave the country. I always encourage students to study directly with Master Wang, as there is absolutely no substitute so new students best understand this very clearly from the beginning. Master Wang will hold a ten day intensive in Dalian this December 22 - 31st, organized by Richard Liao. Please contact us if you are a student wishing to attend. Please find info on dragongate-academy.org or email me directly at

[email protected]

After a successful July 2012 Intensive in Korea, Grand Master's next Intensive will be in December 2012. Please sign up early to reserve your space. ________________________ Grandmaster's New York students teach Master Wang's systematic methods, weekly, every Sunday in New York City. Your tuition is completely applied towards your intensive with Master Wang. 

Please sign-up for free as seating is limited: http://www.eventbrit...ent/1623264227/ Grandmaster Wang Liping's Intensives are very high vibe. Grandmaster Wang is beyond when it comes to teaching that which we seek towards Mastery. If you wish to have authentic accomplishment in this lifetime, Grandmaster Wang Liping is your Teacher. 
Please take advantage of his upcoming Intensive to be held tentatively in Singapore. We may have Taoist Walking in the morning and Tree Balancing Practice in the evening. Please visit http://dragongate-academy.org and email

[email protected]

for full details. ----------------------------------------- Our mission is to help connect earnest seekers to the Mystery School of Taoism Science, to share the sacred lineage practice of World Renowned Grand Master Wang Liping to enable all to reach our pinnacle in this lifetime. Grand Master Wang Liping is our 18th Generation Dragon Gate Taoism lineage holder. The Internal Alchemy of the Golden Pill theory and practice was established about 1300 years ago. The purpose of studying with Grand Master Wang is to ultimately integrate with our core level, beginning with refining the Jing/essence to Qi; refine the Qi to Shen/power of mind; refine the Shen to emptiness of the whole; and refine the emptiness to match the Tao of nature. We learn Internal Alchemy for full integration. If you've been meditating for a while and are ready to make unlimited progress, this practice is for you! If it is your wish to fulfill your ultimate potential in this lifetime, this sacred science Mystery School will give you the systematic methods to empower your growth and facilitate your progress. Grand Master Wang Liping is the rare Master with the ability and expertise to guide us to the highest level. Our practice provides mastery through scientific method and provides the key for full integration, longevity and good health. Please visit http://dragongate-academy.org, supported by grateful student volunteers of Grand Master Wang Liping. Our mission is to help bridge earnest seekers to share the sacred lineage practice in service of humanity.

Let's get this straight here. Students are contacting me to register for this non event this December because no one has informed them that Master Wang will not be teaching in the US. Now WHEN was kathy going to announce that Master Wang is NOT coming? Is this fair to students who are looking forward to attending and making plans around this non intensive? If you want to clear some bullshit, then lets start right here with this intensive that is STILL being PROMOTED as a valid event. kathy continues to misrepresent Master Wang as she deems convenient. NICE? You think conflicts arise because kathy has been an honorable person? You seem intelligent and reasonable; i recommend you do some research before you assume anything. Don't you deserve to know that Master Wang is not coming to teach this December, so you may allot your time more functionally?

Please be advised that Grand Master Wang Liping is NOT holding a United States Intensive this year. Any promotion of Master Wang holding an intensive this December 2012, in the United States should be recognized as incorrect. We hope Master will be able to come teach us in the United States next year or as soon as possible. This is not a Visa issue, Master is able to obtain a United States Visa anytime. Master Wang is simply in very high demand and never did commit to teaching in the United States for this year. We would like to help set the record straight so you don't have to plan your schedule around a non-event. We apologize for the incorrect promotion by kathy li; this is not the wish of Master Wang.

Master Wang is a Taoist Wizard; one who has mastered the laws of nature, with a profound understanding of the science of creation. What is magic but understanding the laws of nature? In terms of your question, Master Wang is all about magic but he doesn't have the need for showmanship; to flaunt and impress publicly. Master Wang's senior students will tell you just how magical he is. For example: A senior student's father had passed away and he was very heartbroken. He asked Master Wang if his father was alright. Master Wang connected the father and son so they could communicate. The student was very grateful indeed. Next example: A friend of a student was practicing on his own with powerful magnets. He demagnetized one of his spirit bodies while doing this, leaving him dysfunctional. After numerous Masters were called upon to help him, and unable to, Master Wang was able to successfully realign his bodies. These are just two very small examples. I am grateful to tell you that Master Wang does not have the need to show off. Master Wang does his good magic quietly and only when he decides it is necessary. He is there for his faithful students; he is a true Taoist Wizard in every sense. This is why I recommend that students study DIRECTLY with Master Wang. Master Wang does NOT dye his hair and has advised students to do his practice so they won't need to dye their hair either. Master Wang has many students who gratefully share that their gray hairs are reversing back to their original color. How else could his teacher live over 122 years? These are not coincidences :-) Bless you on your journey.

Bamboo dear, I have notified our other Longmen Pai student in London and according to your address, he informed me that he lives rather far away from you and his schedule doesn't allow for him to commute regularly. I've provided him with your email address info and have asked him to contact you directly since you first expressed an interest. Blessed be.

Indeed, dear Kronos. What do we students have to say for ourselves that we keep attending Master Wang's seminars, even three times per year when possible? Certainly it's because Master Wang teaches additional awesome new material at each Intensive! I encourage dear Michael to attend an Intensive so that he knows this and understands the value of transmission from a true Master; surely he would find the experience extremely enjoyable as did his web developer, James, who attended this past April Intensive. Thank you, dear Michael for sharing with us so that new students can have an idea of the 1% that is covered

Thanks very much for your blessings, dear Starhawk. It honestly shows that you are in a really enlightened space and the infinite source always supports light beings like yourself. We support you always :-).