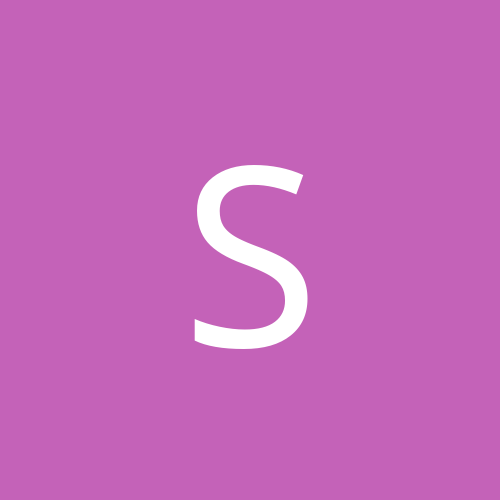 Content count

38

Joined

Last visited
So I can move "something" in my body, especialy after doing some qigong exercises(lifting the sky, mostly). Normaly my hands just feel hot, but in good days I feel an very strong tingly sensation in adition to the heat, and I can move that sensation(tingleness and hotness) around my body. Im very skeptical myself and I always think its my mind tricking myself, especially after I did it while I was carrying an dumbell(I could move that feeling to the tense arm, that was carrying tye weight), but I read somewhere in this forum that you should not feel chi if your muscles are contracted. Can someone give an opinion ? I dont know if im in the right path, so working towards that feeling may be improductive and even negative to my progress. Thanks and sorry for my english, Im still learning it.

I had just deleted the post because I thought it could cause some discord😂 But Im glad you took it as a joke, how I intended it to be!

I know nothing about spiritual masters, but if you want to fuck woman you should get some muscle and lose fat, get an fuckboy haircut and grow a cool beard if you have an shitty chin. Take a fucking bath too. Im pretty sure this will work faster than becoming an spiritual master to fuck woman.

Make a circle with your arms, in a way that the palm of your hands point to you. After that circulate your qi around that circle. You will perceive that after some time it wi circulate without the need of thinking about it, and reversing the flow may be a bit hard, stop the circulation and them start again on the other way, it seems easier. After some time, you will be able to do it with your whole basic. Take this with a grain of salt, Im not experienced and dont have theoric knowlage, it just worked for me.

1

Yes,my question is hypothetical, I dont want tl hurt anyone. Its just curiosity. Every anime/game that has some sort of "chi" system, chi hardening is possible, by focusing the energy in the place you want to harden . Iron Palm does not really deliver it for me because one could say that its entirely external training and does not need any chi. What really makes me curious is the concept of that, even if you never trained punching, you could develop hard hands by just focusing your chi there. I cant really explain what directing my energy to my hand, it just what is it, I try to increase the amount of chi that is on my hand. Thing is: I dont know much about the theory about what happens, but when I try to "direct energy" to my hand, I feel an hot fluid traveling on my body, going to my hand. I dont really know if it stays there but that trafic makes the entire path the energy moved hot(especialy where I destined it,in this case, my hands). But does not seem to make my hand stronger, tried to punch an tree to test it and I hurted my hand a bit haha If its hard to understand I wll try to write it again. English is not my first language so I have my struggles. And thanks everyone for helping me !

If I direct my energy to my hand and punch something, will it make my bones stronger and less prone to breaking ?

Thanks for this technique ! Can you help me ? I dont know how I should shake, I tried to headbang but it just didnt feel right...

1

HI MY FELLOW KNOWLAGE SEEKER ! YEAH FIGHTING AGAINST DIAPER TODDLER MAY BE A REAL CHALLANGE BUT IN MY COURSE I TEACH TECHNIQUES THAT PUT THOSE LITTLE HUMANS IN THEIR PLACE IN A MATTER OF HOURS. I DONT KNOW YET I DONT PRACTISE SLEEPING QIQONG YET. BUT IF YOU WAMT TO BUY AN BOOK ABOUT IT FEEL FREE TO PAYPAL ME AND I SEND IT TO YOU , THATS PART OF MY NEW SELF LEARNING QIQONG TECHNIQUE CALLED SHUI GUNTSLAW GOMU OMEGA NO I DONT ENCOURAGE IT BUT IT CAN BE NECESSARY ! YESTERDAY A GIRL MADE FUN AT ME AT THE GYM BECAUSE OF MY PHYSICAL ATRIBUTES, I HAD TO PUNCH HER ! I LOST THE FIGHT BUT LOSING DOESNT MAKE ME WEAK, TRUE MASTERS WILL LEARN WITH LOSSES. I DO LIKE FIGHTS BETWEN WOMAN AND I ENCOURAGE IT, TO KNOW YOURSELF YOU SHOULD FIGHT YOUR GENDER. I LIKE HONDA THANKS AND A STRONG HUG .MASTER OF SPIN CHUJAKO NARAJ ENERGY DEREK WINSTON GRACIE.

UPDATE: NOW WITH NEW TECHNIQUES : -SLEEPING QIQONG (DONT KNOW HOW TO DO IT YET BUT I WILL FIND AN LINK OF THE BOOK AND SEND YOU GUYS IF YOU PAY ME) -DEFEATING TODDLERS (YEAH, THATS WHAT YOU READ, WITH MY SECRET TECHNIQUE YOU CAN DEFEAT UP TO 2 TODDLERS IN A FIST FIGHT) -FIGHTING WOMAN(WITH MY SPECIAL TRAINING YOU CAN FIGHT WOMAN WITH A CHANCE OF WINNING. FEMALE FIGHTERS NOT INCLUDED) -GUIDED MEDITATION ( MY COURSE INCLUDE 4 GUIDED MEDITATIONS DOWNLOADED FROM YOUTUBE)

Yes, Im looking at it so I can make my superior system even superior 🤣🤣🤣

I know it looks an troll question but its not. I recently got better at directing chi to various parts of my body and would like to know if directing the energy to my balls would benefit me, like increased androgens, or fuck me up. Thanks

Thank you guys for the answer, will ded take a loot at jonh dolic's course and tom bisio's book, thanks !

Does anyone know where I can learn it online ? I really like the concept but I cant find anything teaching how to do it. Thanks !